Main building and Recreation Park
29 May 2020
Lake Tisza Ecocentre in Poroszló Hungary - a natural way of entertainment
Europe's largest fresh-water aquarium system
Within the walls of the Lake Tisza Ecocentre you can step into an amazing underwater world and marvel the region's native fish species in the largest fresh-water aquarium system of Europe with a capacity of over 735,000 litres on level -1 and -2 in the main building. The inner aquariums are directly connected to an artificial lake next to the building, so they form a complex of huge freshwater system.
You will be inspired by more than 40 native Hungarian fish species, among them pikes, wels catfish or carps. It is difficult to decide, but maybe our most spectacular inhabitants are the fishes of sturgeon family: european, diamond and starry sturgeons.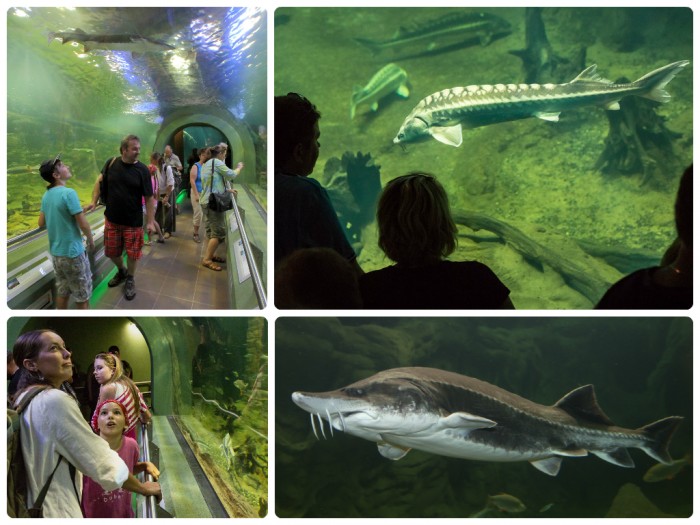 MEET OUR OTTERS at feeding times : this programme is offered to the guests 3 times daily

3D Showroom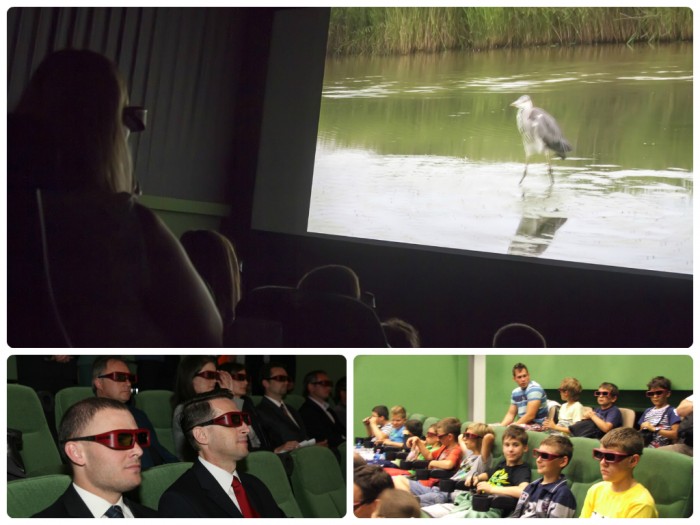 Thanks to the solutions of the 3D technics the audience will feel like being part of the events shown on the screen and experience all the four seasons' beauty on Lake Tisza.
The 3D film about Lake Tisza lasts 12 minutes. Projections are scheduled to start every half-an-hour. There are no precise seats indicated on your ticket - you can take your place in the room freely in the order of your arrival. Please pay attention that you are welcome to see the film at a precise time indicated on your ticket.
You are welcome to ask for the version with English narration if possible in advance at info@ttoc.hu or at the central information desk after arrival.
Permanent exhibitions
"A NIGHT IN THE FOREST" An exhibition of Hungary's amphibians and reptiles in terrariums on the groundfloor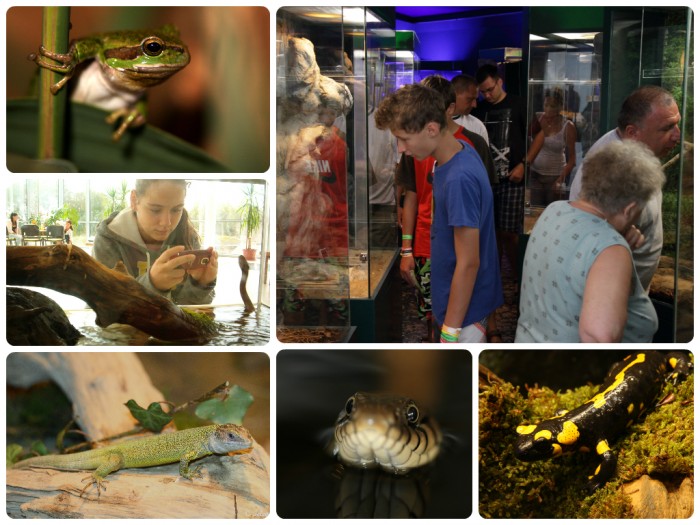 Next to the terrariums' scenes you will find a huge satellite map of Lake Tisza so as to show you around the region and locate towns and villages. The map is partly made of glass - you have the choice to observe the giant aquarium and the fishes moving around from above. It's really funny!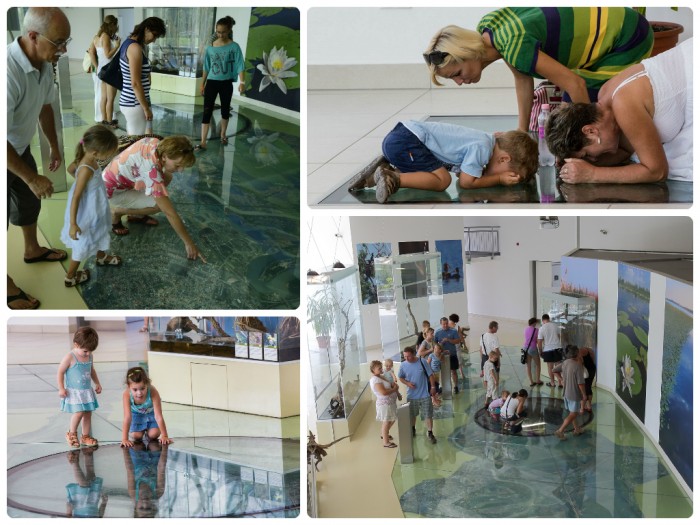 Macroworld Earthinfo room
Play interesting games, find information on screens about the importance of nature protection and ecology or discover the smallest creatures of nature and secrets of miniature world in small aquariums
In this playroom most of the information and games are available also in English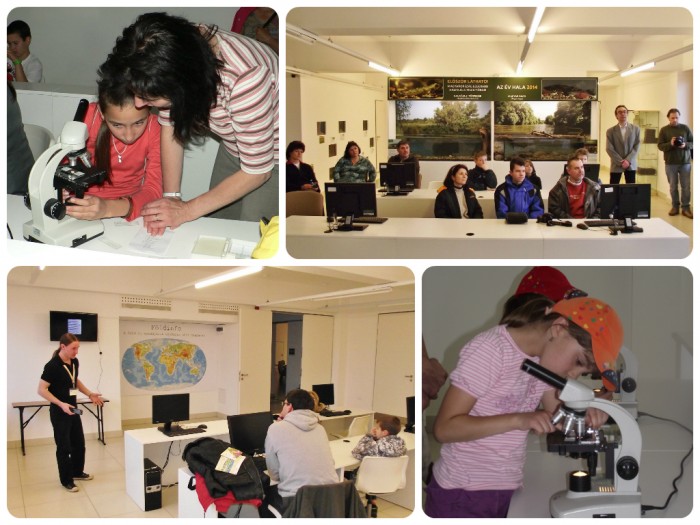 Conference Hall
The conference room of the Ecocentre on the first floor seats 120 guests. It is a suitable venue for conferences, seminars, lectures and any kind of meetings or cultural programmes with a special atmosphere. Professional audiovisual technics and equipments are available to ensure success of any social event held in these premises.
In the closeness of the big Conference Hall a smaller room is also available with 10 to 12 seats for committee meetings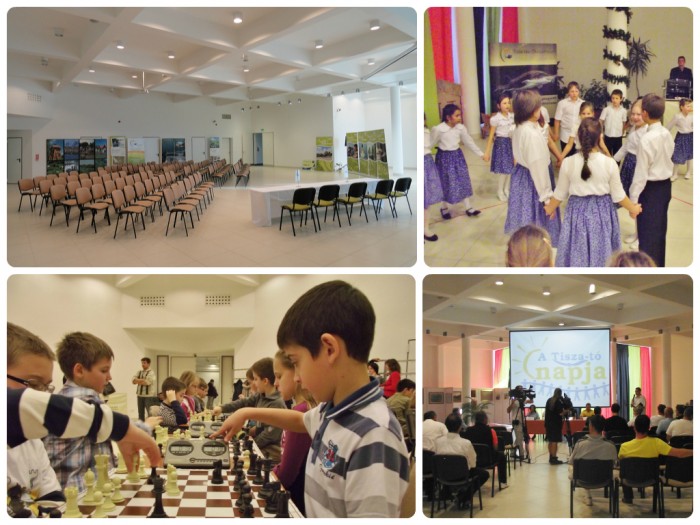 The Conference Hall also hosts exhibitions: an amazing collection of fish trophies and a temporary exhibition about "Remote places on Earth" can be seen recently
For inquiries and reservations please write to info@ttoc.hu
 Recreation Park
The main building of Lake Tisza Ecocentre is surrounded by a leisure park of more than 7 hectares. It was designed in the spirit of 'exploring nature'. It is not only a relaxing promenade or a zoo where visitors can closely observe animals but also an amusement park with challenging playgrounds - a real fun for families. As the Local Village Museum of Poroszló also belongs to these gardens, together with a traditional poultry run, rabbit yard and a display of old fishing tools you may participate in a short symbolic trip back to the 19th century.
Please pay attention to the fact, that some of the displays are seasonal!
Displays and attractions in Section East of the Park:

european pond turtles - pond sliders - long-eared owl - Charlie, the african spurred tortoise (during season) - Small birds aviary - common buzzards in a volier - red foxes - golden jackals -  petting zoo with goats and sheep - donkey - storks in the birdpark - goats - display of traditional Hungarian types of sheep: cikta, cigája and racka.
Displays and attractions in the Section West of the Park:

an artificial lake behind the main building with cormorants and mallards - playing grounds - pelicans - fallow deer - roe deer - pheasants - a display of old fishing tools - rabbit run - traditional poultry run - Village Museum of Poroszló - funnyboating on wooden rafts - straw bale figures - hedge labyrinth
The Village Museum of  Poroszló - built in 1884 - with an interesting collection of local traditions can also be found in the Leisure Park of Lake Tisza Ecocentre and can be visited with any Ecocentre ticket.